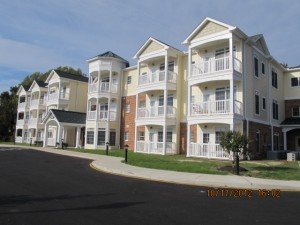 Rental units developed with Section 515 loans are exclusively targeted to very low-, low-, and moderate-income families, the elderly, and persons with disabilities. A vast majority−94 percent−of Section 515 tenants have very-low incomes. In fact, the average yearly income is only $11,000. Some 57 percent these households are elderly or disabled, 26 percent are headed by persons of color, and 73 percent are headed by women.
Because of the Section 515 Loan Program can be combined with other rental subsidy programs, rents are more affordable, averaging around $325 per unit per month. Yet, demand for affordable, rural rental housing continues to outpace supply. More than 7.8 million rural residents−including 19 percent of all rural children−live in poverty. Almost 1 million rural renters live in substandard housing.
Want to learn more about Section 515 Rural Rental Housing?