FOR IMMEDIATE RELEASE. November 15, 2021, Washington, DC —Today, rural housing and community development professionals across the country convene at the annual meeting of the National Rural Housing Coalition (NRHC). Founded in 1969, NRHC is a national membership organization and the nation's oldest rural housing advocacy coalition.
Coalition members will hear today from key U.S. Department of Agriculture (USDA) Rural Development Officials, including Under Secretary for Rural Development Xochitl Torres Small.
In addition, Coalition members will discuss rural housing programs and policy issues and the status of federal legislation affecting affordable housing programs.
At the meeting, NRHC will release its most recent Rural Housing Impact Report, made possible through a generous grant from Wells Fargo. The report documents the success of nonprofit organizations in improving housing conditions in small towns and farming communities across America.
NRHC surveyed its members on their work financing the construction of homeowner and rental housing, the development of community facilities, and the provision of housing counseling and technical assistance. Coalition survey data was supplemented by data from three housing and community development intermediaries supporting more than 100 organizations working in rural communities: Habitat for Humanity, NeighborWorks, and Rural LISC.
The report covers housing activities for organizations' most recent fiscal year.
Among the key findings:
Survey participants deployed $3.7 billion toward creating, preserving, or financing some 20,000 units of affordable housing for homeowners. This included 9,700 units of new housing comprising of 1,046 new construction units; more than 1,600 units through USDA's Mutual Self Help Housing program and Habitat for Humanity; more than 4,300 home repairs, and some 2,600 units of newly acquired housing. Key sources of financing included private sector capital assembled by NeighborWorks, and USDA's section 502 direct loan program; and
Survey participants developed, preserved, or managed more than 40,000 units of rental housing in rural communities. This activity included more than $387 million in financing for new construction or preservation of existing housing. The most common sources of funding of included federal Low Income Housing Tax Credits, USDA rural rental housing loans, and the Department of Housing and Urban Development's Home Investment Partnership.
Using an economic impact model developed by the National Association of Home Builders, NRHC estimated that the economic activity resulting from survey participants' rural housing development generated 13,645 jobs.
Other important survey data points include:
More than 72,000 households received housing counseling; of that number, 68,000 received pre-purchase counseling;
Rural housing advocates will use the next few weeks to make their case to lawmakers for more support for rural housing.
About the National Rural Housing Coalition
In 1969, a group of concerned rural community activists, public officials, and non-profit developers formed the National Rural Housing Coalition (NRHC) to fight for better housing and community facilities for low-income rural families. Today, NRHC works to promote and defend the principle that rural people have the right — regardless of income — to a decent, affordable place to live, clean drinking water, and basic community services. For more information, visit Ruralhousingcoalition.org.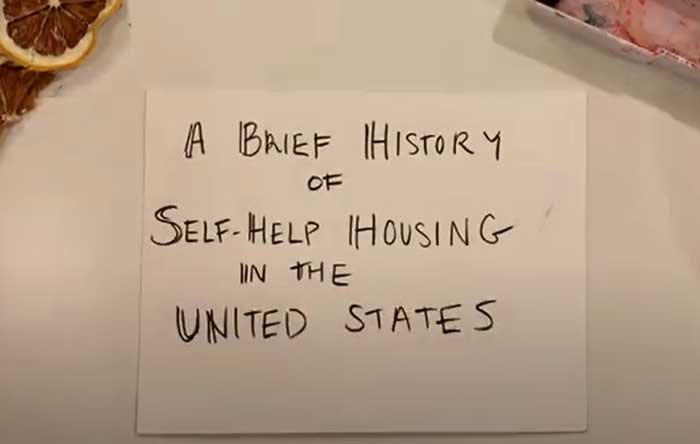 TO: President-elect Biden and Vice President-elect Harris. Congratulations on your victory. As you take office, we urge you to address the pressing need for decent housing in rural America
A recent Wall Street Journal article noted, "Fewer homes are being built per household than almost any other time in US history, and it is even worse in rural areas." As a result, in some rural communities, economic growth is impeded not by the lack of jobs but by the lack of housing for workers.[1] Some 1.5 million occupied rural units are substandard, more than 30% lack running water and the situation is even worse in Native Communities. . According to the most recent National Agricultural Workers Survey, 33% of all farmworkers and 45% of migrant farmworkers live in crowded dwellings.[2]
Here are six things you can do to improve housing in our nation's small towns and farming communities:
Double Direct Homeownership Loans for Low-Income Families to $2 billion: this will provide almost 15,000 home mortgage loans to low-income families, including 6,000 very low-income families.
Increase Mutual and Self Help Housing to $75 million: Mutual Self-Help Housing is the only federal program that combines "sweat equity" homeownership opportunities with technical assistance and affordable loans for America's rural families. This funding will provide some 6000 low-income families the opportunity to build their own home.
Provide $1 billion to preserve existing rental housing in and revitalize new construction of rental housing in rural America. This will address the documented need to preserve the existing USDA housing portfolio as well as address the pressing new for new affordable rental housing in rural America.
Provide appropriations for rental assistance for low income families An estimated 18.5 percent of residents — 72,000 households — of USDA rental housing do not receive rental assistance from USDA, HUD or state sources. All are low income with annual income of only $13,500; the vast majority pays more than 30% of income for rent. The approximate cost for this increase totals $350 million;
Improve Housing Conditions for Agriculture Workers: Provide $60 million in section 514 loans and $20 million in section 516 grants. Section 514 and 516 are the only federal programs that provide affordable loans and grants. There are approximately 3 million migrant and seasonal farmworkers in the United States. According to the most recent National Agricultural Workers Survey, 33% of all farmworkers and 45% of migrant farmworkers live in crowded dwellings[3]. Moreover, farmworkers and their families also suffer from poverty. 61% of farmworkers earn incomes below the poverty line.
Increase Financing for Rural Water and Waste Water Facilities: By providing $3 billion in loans and $1.6 billion in grants for financing for water and waste water facilities in small communities will address the backlog of applications on hand at USDA and finance close to 1,000 facilities that will improve water quality and waste disposal in small towns and farming communities across rural America.
Congratulations and best wishes
Bob Rapoza
NRHC
---
[1] Raice, Shayndi. "Rural America Has Jobs. Now It Just Needs Housing." Wall Street Journal May 30, 2018. https://www.wsj.com/articles/scarcity-of-housing-in-rural-america-drives-worker-shortage-1527672602
[2] https://www.dol.gov/sites/dolgov/files/ETA/naws/pdfs/NAWS_Research_Report_13.pdf
[3] "National Agricultural Workers Survey." January 2018. https://www.dol.gov/sites/dolgov/files/ETA/naws/pdfs/NAWS_Research_Report_13.pdf
Dec 21, 2020
The House just released the FY 21 Omnibus Appropriations/ COVID relief bill. The bill is more than 5000 pages long. The COVID package did not include any funding for rural development.
FY 21 Highlights
The House and Senate Agriculture Bills were relatively close in appropriations recommendations and the conference agreement reflects that. One of the few areas of disagreement was rental assistance and vouchers. The House included the total for vouchers in the rental assistance account, as proposed by USDA. The Senate did not and prevailed in conference.
Most programs continue at the FY 20 level, which, of course, is billions of dollars above the budget agreement.
See the table below for details
Highlights of the COVID Package
Rental Assistance
The bill provides $25 billion of rental assistance to low income tenants. It also extends until the end of January 2021 a moratorium on evictions and foreclosures, which Biden administration may extend again. The Treasury Department would be responsible for dispersing the rental assistance to states via a formula based on population. Landlords and building owners can apply on behalf of tenants meeting the eligibility requirements, generally those who make less than 80% of median income in their area, have at least one person in their households who has lost a job and can demonstrate they are at risk of losing their home.
CDFI Fund
$ 3 billion in emergency assistance grants to CDFIs;$1.25 billion to be made available within 60 days of enactment; $1.75 billion in CDFI emergency assistance target to low income minority communities;
$9 billion in a new CDFI capital investment program targeted to Minority Depository Institutions.
Low Income Housing Tax Credit
Establishes a 4% permanent floor on certain LIHTC projects;
New Markets Tax Credit
5 year extension (2021-2025) of NMTC at $5 billion in annual allocation authority.
Final Rural Housing and Development Appropriations for Fiscal Year 2021