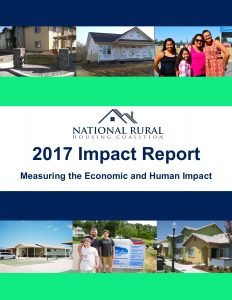 On Tuesday, April 4, the National Rural Housing Coalition (NRHC) released its 2017 Impact Report. The report, which was funded through the generous contribution of Capital One, included the findings from the 2017 Impact Survey as well as the success stories from 23 rural housing organizations.
The purpose of the Impact Report is to inform policy makers and the public of the broad economic and human impact of nonprofit housing organizations – and the programs that they utilize. The survey asked organizations to respond to seven categories, including homeownership activities, rental housing activities, and clean water and sewer activities. In addition, the survey also asked for organizations that provide housing counseling, technical assistance, or are Community Development Financial Institutions, Community Development Corporations or Intermediaries to respond on their activities. The survey analyzed data from 104 organization of their activity in Fiscal Year (FY) 2016.
In FY 2016, the 104 responding nonprofit housing organizations helped low-income families and communities secure $1 billion in financing to build, purchase, preserve, or rehabilitate 6,505 units of affordable housing and improved access to rural water and sewer systems for 138,115 of families. This resulted in the creation of 13,920 jobs, over $816.43 million generated income, and $442.2 million in tax revenue.
Other key findings from the report include:
84 organizations assisted 3,139 families in rural communities with rehabilitating, constructing, or purchasing their homes. Further, there were 24,104 families on the waiting lists of 26 organizations.
59 organizations helped 378 families participating in the U.S. Department of Agriculture (USDA) Mutual Self-Help Housing Program. These families contributed over $6.885 million in sweat equity by assisting each other in the construction of their homes – averaging $18,215 per family.
22 organizations developed, constructed, preserved, or rehabilitated 2,859 rental housing units.
4 organizations secured over $92 million in financing for 106 water or sewer projects for construction of new systems, repairing or replacing existing systems, consolidating systems, or addressing regulatory compliance issues and provided technical assistance on 97 projects, totaling some $64.35 million.
NRHC presented the findings from the Report at a briefing on the Hill in the Capitol Visitor Center on the evening of April 4. In addition to the findings from the briefing, five organizations presented on case studies that are included in the report. Their presentations are provided below.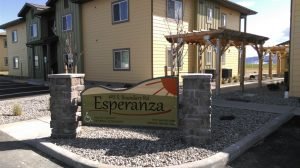 Marty Miller, the Executive Director of the Office of Rural and Farmworker Housing in Yakima, WA, presented on the Esperanza Development, which serves the farmworker community Mattawa, WA. This project was funded by USDA Section 514 and 516 farmworker housing programs, as well as over $1 million in additional funding from the Washington State Housing Trust Fund.
Esperanza Presentation, April 4, 2017.
Julie Bornstein, the Executive Director of the Coachella Valley Housing Coalition, presented on the Los Jardines community. This community, located in Coachella, CA, is made up of 205 single-family homes constructed through the Mutual Self-Help Housing program. The homeowners worked together in groups of 10 to 12 families for 10 to 12 months for 40 hours per week to build their homes, earning sweat equity equivalent to a down payment in the process.
Los Jardines Presentation, April 4, 2017.
Karen Speakman, the Deputy Director of NCALL Research, Inc., presented on the Chandler Heights II preservation project, in Seaford, DE. The 24 unit property was constructed in 1992 with a Section 515 Loan. The rental units needed significant overhaul due to water damage, poor drainage, and other issues. Today, in addition to new roofs, siding, and other upgrades, Chandler Heights II has 4 new 1 bedroom units and a handicap accessible playground.
Chandler Heights II Presentation, April 4, 2017.
Selvin McGahee, the Executive Director of Florida Non-Profit Housing, Inc., presented on the Casa San Juan Bosco II development. After Hurricane Charley devastated Desoto County, FL, the Catholic Charities and Diocese of Venice reached out to FNPH to address the loss of housing in the area. Using USDA Section 514 and 516 and financing from the Florida Housing Finance Agency, FNPH developed 53 single-family rental homes for farmworkers and their families.
Casa San Juan Bosco II Presentation, April 4, 2017.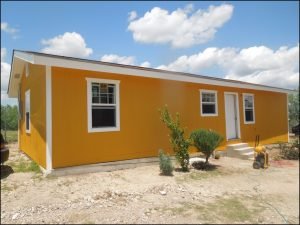 Kathy Tyler, Housing Services Director at Motivation Education & Training, Inc., presented on a single-family housing rehab project. The home was owned by a farmworker family made up of parents and two children. The home had holes in the walls and a dirt floor. Construction was provided by farmworker construction trainees enrolled in the Southwest Texas Junior College and funding from the Department of Labor-National Farmworker Jobs Program, HUD and USDA, as well as other state and local sources.
Farmworker Home Rehab Presentation, April 4, 2017.