On Tuesday, November 17, 2015, the National Rural Housing Coalition (NRHC) along with the National Rural Self-Help Housing Association (NRSHHA) hosted a Briefing in celebration of the 50th Anniversary and the 50,000th family served through the mutual self-help housing program.
The event featured seven self-help housing programs from all around the country. Presenters included Russell Huxtable, President of the National Rural Self-Help Housing Directors Association and Vice President and COO of Milford Housing Development Corporation in Delaware; Tom Collishaw, President and CEO of Self-Help Enterprises in California, Brad Bishop, Executive Director of Self-Help Homes in Utah; Tom Manning-Beavin, Director of Housing of Kentucky Highlands Investment Corporation; John Fowler, President and CEO of Peoples' Self-Help Housing in California; Mitzi Barker, Planning and Construction Division Director of RurAL CAP in Alaska; and Nick Mitchell-Bennett, Community Development Corporation of Brownsville Executive Director in Texas.
Karen Speakman, Deputy Director of NCALL Research, Inc. and President of NRHC gave opening and closing statements, and Administrator Tony Hernandez of USDA Rural Housing Service, provided remarks on the success of the Mutual Self-Help Housing Program.
Two members of Congress gave remarks at the event – Representative Sam Farr and Representative David Valadao. Both Congressmen were recognized by NRHC and NRSHHA for their dedication to America's rural communities and contribution to the Mutual Self-Help Housing Program.
The briefing also included highlights from the NRHC Mutual Self-Help Survey, which was released in a report earlier that day. The highlights of the survey are as follows:
Average Length of Time as a Self-Help Grantee: 20 Years
Average Hours Provided by Family Per Home: 1,189
Number of Homes Built or Planned for Current Grant Year: 1,566
Percent of Self-Help Families that are Single-Parent: 52 percent
Number of Children Living in Self-Help Homes: 11,308 (from 25 responding self-help grantees)
Percent of Families Served who are Minorities: 46 percent
Percent of Self-Help families who are Very-Low Income: 45 percent
To read the report, please click here.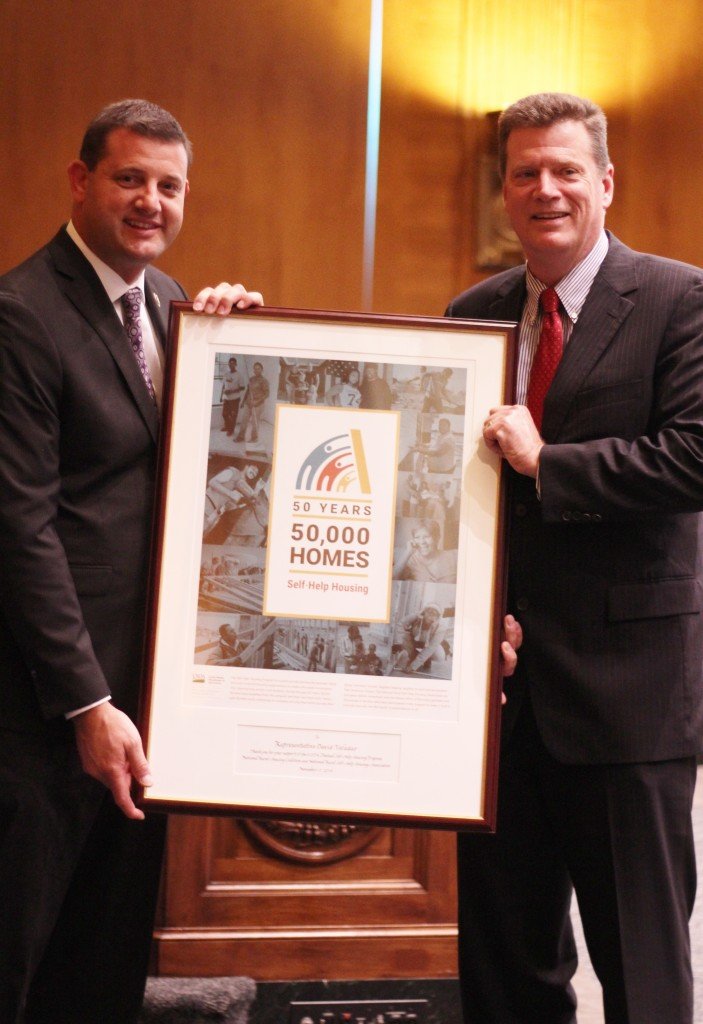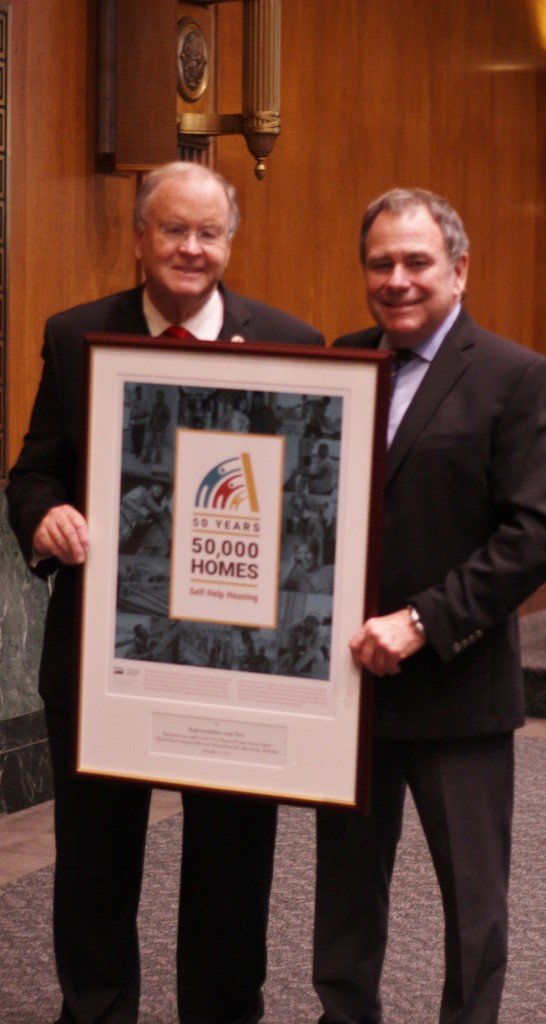 The videos that were shown are provided below.
1. Community Development Corporation of Brownsville:
2. Kentucky Highlands Investment Corporation & Fahe:
3. Milford Housing Development Corporation:
4. Peoples' Self-Help Housing:
5. Rural CAP Alaska:
6. Self-Help Enterprises:
7. Self-Help Homes: