REPORT: Reflecting on Fifty Years of Success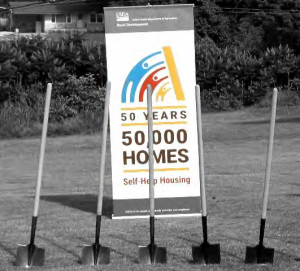 Throughout rural America communities confront the lack of safe and affordable housing. Rural communities have less access to affordable credit options and lower incomes, which in turn leads to increased instances of persistent poverty. Additionally, many rural communities face substandard housing and lack of plumbing. Because of these issues, rural Americans are often unable to find or afford decent housing.
The goal of this report is to recognize and commemorate the 50th anniversary and 50,000th home built through the Section 523 Mutual Self-Help Housing Program. This program is designed to assist eligible families in achieving their dreams of homeownership. Administered by the United States Department of Agriculture (USDA), the program teams together families who work together to build each other's homes. All self-help homes are designed to be both affordable and safe, ranging in size and structure to accommodate different family needs. The Mutual Self-Help Program serves as an essential tool for rural Americans to achieve affordable homeownership, and improving the quality of life in rural areas.